Steely Grey: Chunky Terrazzo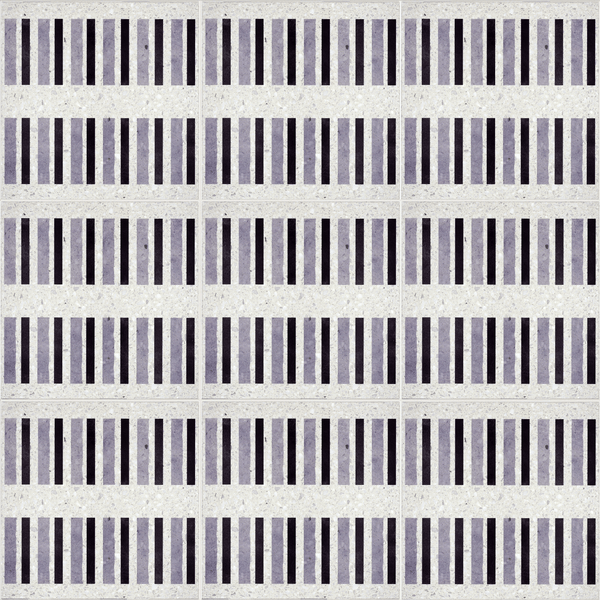 Steely Grey: Polar Ice Terrazzo
Navy Blue: Chunky Terrazzo
Navy Blue: Polar Ice Terrazzo
Ombre: Chunky Terrazzo
Ombre: Polar Ice Terrazzo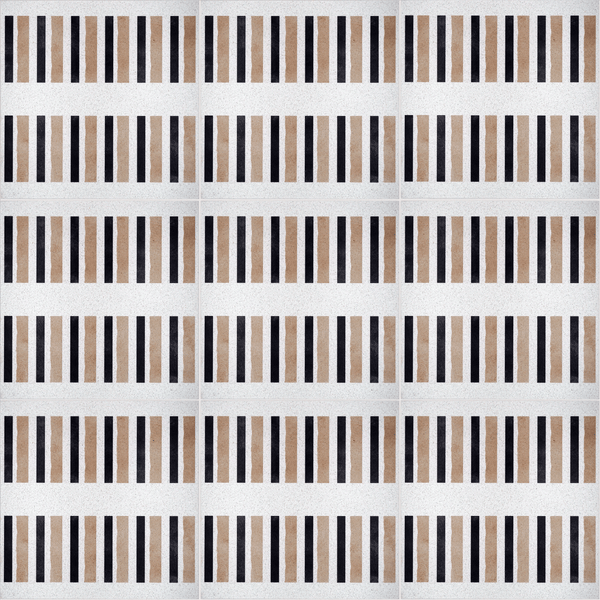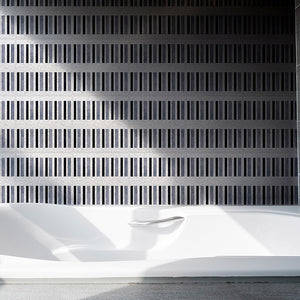 Tracks
From the Popsicles Collection

Product will ship in 8-12 business days. Everything ships free!
Looking for a tile pattern that pops? Consider the Tracks pattern from the
Popsicles Collection
. The Tracks tile features a versatile, two-tone tile design paired with elevated neutrals like Steely Grey, Navy Blue, and Ombre. With its color combinations and arresting design, the Tracks tile can seamlessly blend into a variety of interior design styles. The Popsicles Tracks tile is available on our 
recycled 12x12 Polar Ice Terrazzo and 12x12 Chunky Terrazzo
.
The 12x12 tiles come as 8 pieces per box and makes up 1 piece per square foot.
We recommend ordering 10% more than what is needed.
Sizing is nominal. Exact sizing is as follows:
- Polar Ice Terrazzo Tiles: 11.75"
-Chunky Terrazzo: 11.81"
-Ivory Porcelain: 11.62"
Imagine a world where art meets sustainability and recycled materials are at the forefront of every home. That's the world LIVDEN is creating.
LIVDEN products are designed and produced in San Diego, CA. Each tile is manufactured through a state of the art printing process that allows us to creative vivid and detailed patterns. They leave our facility sealed with a 3 part commercial grade acrylic sealer.
-Light Traffic Residential Floor
-Interior Walls
-Kitchen Backsplash
-Shower Wall
-Fireplace Surrounds
-Commercial Wall Applications
6x6 SAMPLES:
We know how easy it is to fill up a shopping cart, so we gave you a more budget-friendly option with our 6x6 sample size.  Our 6x6 samples are $5 per piece.  Please note, our 6x6 samples reflect the scale of a 12x12 and will only have 1/4th of the pattern on the tile.
12x12 SAMPLES:
If you want to see the full pattern and scale on one of our tiles, we recommend ordering a sample in the 12x12 size.  This will help you visualize the true scale and size of our tile in a space.
All samples will ship out within 3-5 business days.